8 Hot EHR Jobs In Demand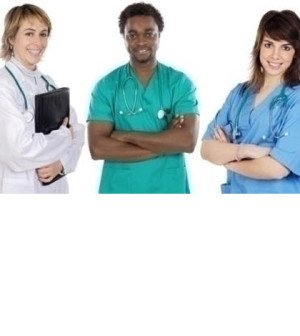 Information Week recently put out a list of 8 Hot EHR Healthcare Jobs that are in demand.  Since EPIC systems is the largest EHR used in the world, it's no surprise that those with EPIC skills are in high demand.
Anyway read below and see if any of these opportunities can be in your future.  You may need to do some upgrading, read some books or write some certification exams, but it just requires a some effort.
1.  Epic security
Search any reputable job or business networking site such as LinkedIn,Glassdoor, or Monster.com and you'll find healthcare organizations, software companies, cloud providers, and consulting firms seeking specialists proficient in Epic EHR security. As the most widely used EHR in the world, Epic systems must be secured against external and internal attacks — a full-time (and lucrative) job, many discover. Many healthcare organizations underestimate their internal risks, according to a report by IS Decisions. About 22.3% of healthcare employees share passwords, the study found.
The annual cost of healthcare fraud was between $75 billion and $250 billion in 2009, according to a 2012 government survey by the Centers for Medicare and Medicaid Services and the Office of the Inspector General.
Salary range: $36,000 to $85,000
Experience/certifications: Bachelor's Degree. Certifications from organizations such as the International Association for Healthcare Security & Safety, (ISC)2's HCISPP, or the Healthcare Information and Management Systems Society (HIMSS) mesh together healthcare and security.
Outlook: sizzling
2.  Cerner consultant and analyst
Consulting firms specializing in health IT seek Cerner specialists proficient in everything from cloud and security to training and workflow. Candidates may work at corporate offices, from home, or at the client site, depending on the position. Dell was one of many companies recently recruiting a Cerner consultant via LinkedIn.
Salary range: $40,000 to $133,200
Experience/certifications: BA. MBA for some positions.
Outlook: hot
3.  Epic training
Epic training is in demand, as healthcare providers across the country seek experts proficient at teaching staff about the EHR. Epic EHRs house about40% of US patients' records — and that translates into tens of thousands of hours of training time for nurses, doctors, office staff, accounting departments, and other healthcare professionals across the nation. Organizations use a mix of classroom and on-demand training, including webinars, videos, and podcasts to onboard new staff and educate employees about new features. This situation creates an ongoing pool of students.
Salary range: $46,300 to $87,000
Experience/certifications: Bachelor's degree
Outlook: hot
4.  Director
Executives must oversee how an organization's EHR fits into its overall patient care initiatives. While a director or other executive will have a voice in any new EHR, the role primarily focuses on maximizing the current investment and managing the EHR team. This includes overseeing contracts; developing and mentoring staff; managing communication, objectives, and goal evaluation; and adhering to IT best practices.
Salary range: $70,000 to $110,000
Experience/certifications: BA. MBA often preferred, and five to ten years of experience.
Outlook: hot
5.  Chief nursing informatics officer
While the chief medical informatics officer represents physicians, the CNIO represents nurses and brings a clinical and operational perspective to the implementation of EHRs and other clinical systems. Where previously CNIOs may have been seen as secondary to CMIOs, they are gaining more recognition and income, 1st Solution's Kimberly Bowden said. "I think hospitals are starting to look at those two positions as more equal." The CNIO often reports to the CEO and typically oversees a number of departments including informatics, quality, and case management in support of health services such as obstetric, ambulatory, and emergency medicine.
Salary range: $175,000 to $275,000
Experience/certifications: MBA in informatics and a nursing background. Financial skills may be helpful.
Outlook: sizzling
6.  Epic analyst and consultant
Wanting to get the most out of their Epic implementation, healthcare providers are recruiting Epic analysts and consultants. These titles incorporate a diverse range of skillsets and salaries, depending on experience, geography, and organization size. To succeed, these professionals must be experts in Epic EHRs and the business of healthcare.
Salary range: $40,000 to $133,200
Experience/certifications: BA. Epic EHR.
Outlook: hot
7.  Integrator
Although up to 80% of hospitals and about 50% of doctor offices already own EHRs, according to government estimates, many are upgrading or replacing their first-generation models, industry executives say. "A lot of groups bought an EHR maybe three or four years ago. They're back in market now," said Edwin Miller, VP of product management at CareCloud, which sells a cloud-based EHR. Other providers want to integrate their multiple EHRs or allow their EHR to communicate with other applications critical to workflow and data. This means new opportunities for integration and evaluation skills.
Salary range: $45,000 to $135,000
Experience/Certifications: BA
Outlook: hot
8.  ICD-9/ICD-10 project manager
The delay of ICD-10 implementation gives healthcare organizations more time to complete and test (or, for laggards, to begin) the conversion to the updated coding standard. It may also give facilities more time to recruit staff or consultants to find coders.
"There's a shortage of coders, period. And there's a shortage of those who are coding who really dream of learning something infinitely more difficult. There's a large group of people who have been coding for a very long time," said Josh Berman, McKesson' RelayHealth director of Business Analytics and ICD-10, in an interview. "Not only is there a shortage [of coders], but there is a shortage of those who really want to acquire this extra knowledge base." An ICD-10 project manager oversees the transition, ensuring the employer has the right resources in place to meet the new 2015 deadline in plenty of time to get paid when ICD-10 goes live.
Salary range: $60,000 to $108,000
Experience/certifications: BA. Experience with ICD-9 and ICD-10, practice management and EHR skills, and healthcare or health IT experience.
Outlook: sizzling