Healthcare IT Software – Mirth Connect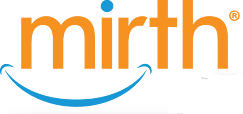 Mirth Connect is a open source healthcare integration engine that is FREE to download from their web site.  Mirth Connect has been around for years and is a widely used integration engine.
Mirth Connect is the Swiss Army knife of healthcare integration engines, specifically designed for HL7 message integration. It provides the necessary tools for developing, testing, deploying, and monitoring interfaces. And because it's open source, you get all of the advantages of a large community of users with commercial quality support.
Mirth Connect supports numerous data formats and healthcare data standards:
HL7 v2.x
CDA
CCR
DICOM
X12
Delimited Text

HL7 v3
CCD
XML
NCPDP
EDI
Raw ASCII or Binary
Mirth Connect allows any data type to be processed using this wide variety of supported data standards.
Mirth Connect supports numerous transfer protocols used across the healthcare industry:
MLLP
HTTP
Database
Email
PDF
JMS

TCP/IP
Web Services (SOAP)
File System
(S)FTP
RTF
DICOM
If you are new to healthcare integration engines or experienced, Mirth Connect is an amazing piece of software.  For those who want to learn about HL7 integration, you can get started practicing with this software and a couple of laptops.
Mirth has a 7 Part Video Series you can [Watch Here].  It has an overview, installation, administration, templates etc.
You can download Mirth by [Clicking Here].  You'll have to fill out a small form before you can download it.