What is Nursing Informatics?
What is Nursing Informatics? If I decide on a career in Nursing Informatics what is the Salary?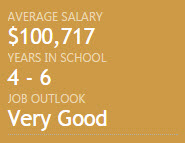 There are many formal definitions Nursing Informatics.
In simple terms Nursing Informatics refers to an individual who is a nurse with specialized knowledge in Information Technology as it applies to healthcare.
A nurse's training, clinical knowledge and experience is leveraged along with IT training to help treat and support patients and other healthcare providers.
ANCC Informatics Nursing board certification examination has a competency exam that is available after initial RN licensure.  This certification is beneficial if a job in Nursing Informatics is your goal.
Nurse informaticists work as developers of communication and information technologies, educators, researchers, chief nursing officers, chief information officers, software engineers, implementation consultants, policy developers, and business owners to advance health care.
Nurse informaticists work in a variety of areas including health systems, business and industry and academia. As leaders in the field of health informatics, nurse informaticists work as chief nursing informatics officers, clinical analysts, informatics nurse specialists and nurse data scientists.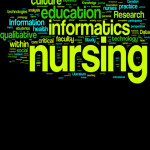 Nursing Informatics scope of practice may include participation in the planning, design, implementation and evaluation of electronic health records in health system organizations.
They play a vital role in the application of information systems in analyzing and researching clinical and administrative performance analytics. And they assist in the integration of information technology into the workflow of nurses.
Salary Range for Nursing Informatics
The average salary for a nurse informaticist was $100,717 in 2014, according to a survey done by the Healthcare Information and Management Systems Society (HIMSS).